Funding for this project provided by the California Department of Forestry and Fire Protection's Fire Prevention Program as part of the California Climate Investments Program.
Nevada County Chipping is part of California Climate Investments, a statewide initiative that puts billions of Cap-and-Trade dollars to work reducing greenhouse gas emissions, strengthening the economy, and improving public health and the environment — particularly in disadvantaged communities.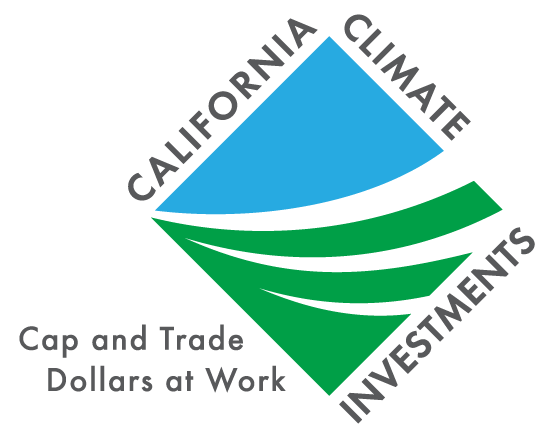 The Fire Safe Council of Nevada County will chip brush that is cleared from defensible space of any permanent structure, and/or 30' from any roadside or driveway used for evacuation purposes. Our chipping service is limited to 4 hours per customer per application. Your partnership is greatly appreciated in making Nevada County safer from wildfire!
SCHEDULING:
Our chipping service is known as a drive by service. This means no specific time or date is given. **Your piles should be complete and ready to chip when you submit this request**. As long as program guidelines are met, there is no need for a resident to be home when piles are chipped.
PROHIBITED ITEMS:
The Fire Safe Council of Nevada County is not able to chip foreign materials/Non-Vegetative items/Lumber of any kind.
We're sorry, but we can not chip the items listed below. If you'd like to dispose of these items, Waste Management offers a "Green Waste Pick-Up" program to dispose of such materials. They can be contacted at (530) 274-3090.
Piles of Leaves, Pine Needles, or Yard Clippings
Poison Oak
Decaying Wood
All Varieties of Broom
Commercial Properties, Timber Harvest Projects, Commercial Projects or Vacant Lots
Blackberries/Vines/Anything with Thorns
Root Balls, Stumps, Dirt, or Twigs
PROGRAM REQUIREMENTS:
The following requirements must be met in order for us to chip at your location. We reserve the right to refuse chipping service if these requirements are not met and a travel time fee will be assessed even if we cannot perform the work.
Chipping piles need to be stacked along a road or driveway frontages, which will allow the crew to work from the road or driveway.
Piles must be placed within 5 feet of chipper access.
Piles must be placed on level ground or on the uphill side of the road or driveway.
Piles must be free of roots/stumps, rocks and mud, poison oak, scotch broom, and blackberries and other vines.
Piles must be stacked with the cut ends facing the same direction, pointing towards access route to piles. Heaviest materials should be on the bottom, lightest material on the top.
Piles must not be higher than 4 feet.
Material can be up to 8 inches in diameter, and needs to be at least 3 feet in length. The longer the better for the crew - easier to feed through the chipper.
All materials chipped will be blown back onto the property, or put in a pile where the brush was stacked.
The Fire Safe Council of Nevada County will provide service on a first-come, first–served basis. We limit service to individual customers to no more than 4 hours per visit.
The Fire Safe Council of Nevada County cannot clean up commercial properties, timber harvest projects, commercial projects, vacant lots, or marijuana grows.
NOTE- CREW AND EQUIPMENT SAFETY IS OUR FIRST PRIORITY. FAILING TO FOLLOW PROGRAM GUIDELINES OR INCLUDING PROHIBITED ITEMS IN YOUR PILES WILL RESULT IN DECLINED SERVICE.
Click on the button to submit your online chipping request. A confirmation email will be sent to you right away, and we'll schedule you as quickly as possible.