The Spring 2021 Free Residential Green Waste Event has begun!

The Fire Safe Council of Nevada County & The County of Nevada's Office of Emergency Services are partnering again in 2021. Press release below:
The Office of Emergency Services is excited to announce free residential green waste disposal and mulch opportunities return to Nevada County in May & June. Details were shared today when County Supervisors voted to approve a contract with the Fire Safe Council of Nevada County to manage this year's program. Fewer grant dollars, as a result of challenges presented by the pandemic, means a shorter schedule, so residents are encouraged to get to work now to make the most of the popular program.
Please find the details of the events below and the full press release here: https://www.mynevadacounty.com/CivicAlerts.aspx?AID=3772. Don't hesitate to reach out if you have questions, or to schedule an interview.

Western Nevada County Free Residential Green Waste Disposal
May 21-24 & June 11-14, 2021
Friday–Monday │7:00am-3:00pm,
12625 Brunswick Rd, Grass Valley, CA
ENTRY WILL BE FROM EAST BENNETT STREET
Western Nevada County Free Mulch Pick Up
NOTE - These are not the same dates as drop off.
May 28-29 & June 18-19
Friday & Saturday │ 8:00am-3:00pm,
12625 Brunswick Rd, Grass Valley, CA
Grass Valley Traffic Map here: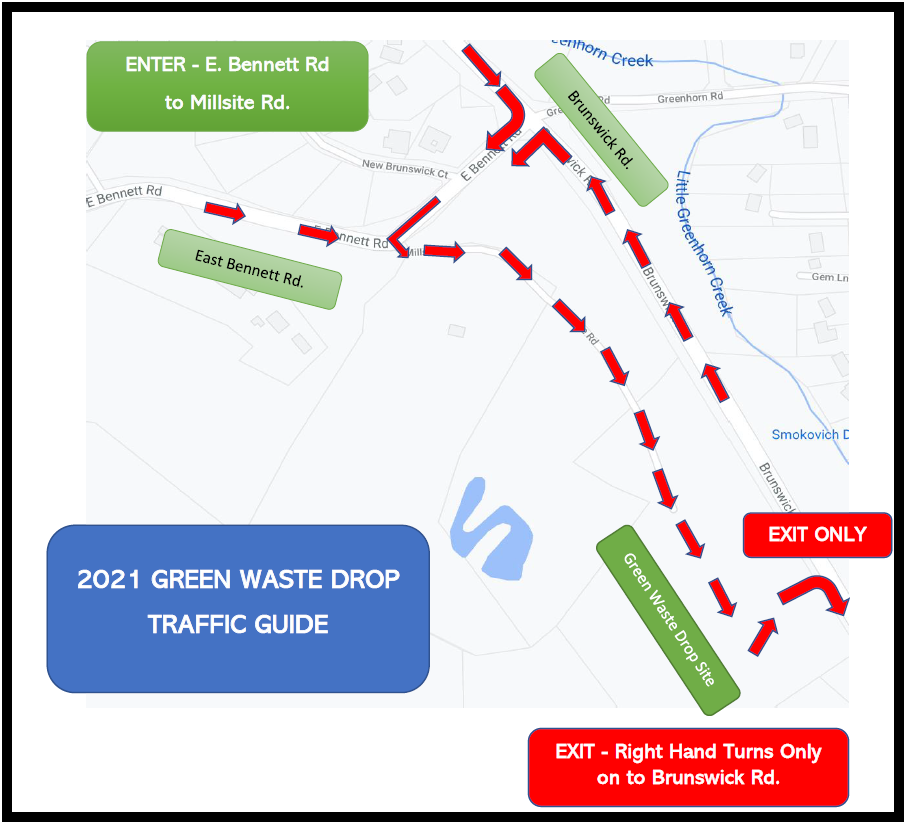 Eastern Nevada County Free Residential Green Waste Disposal
May 14, June 4, & June 25
Fridays │8:00am-2:00pm
Truckee Rodeo Grounds
10695 Brockway Rd, Truckee, CA 96161
Click here to download the Volunteer Training Presentation.pptx